On May 11, 2023, the Accor Arena in Paris, France, played host to Bellator 296, one of the biggest events of the year for MMA fans. The main event featured a battle between Fabian Edwards and Gegard Mousasi in a middleweight clash that would decide the No. 1 contender for the Bellator middleweight title.
The younger brother of UFC welterweight champion Leon Edwards, Fabian Edwards entered the octagon with a lot to prove against a seasoned veteran in Mousasi. Edwards showed no signs of being intimidated by Mousasi's record and immediately took control of the fight, outclassing him with a steady diet of strikes on the feet.
[rl_gallery id="20019″]
PHOTO CREDIT BELLATOR MMA/LUCAS NOONAN
Mousasi tried to turn the tide in the fourth round by employing his wrestling skills and even secured the mount position. However, Edwards freed himself and regained control of the bout by landing takedowns of his own. In the end, the judges scored the bout 49-46 in favor of Edwards, who now moves on to challenge undefeated Bellator middleweight champion Johnny Eblen.
Following the official decision, Edwards and Eblen faced off in the cage, nearly inciting a melee inside the arena. Eblen promised to be a tougher opponent than Mousasi, to which Edwards confidently replied, "that belt's mine."
In the night's co-headlining bout, former lightweight champion Brent Primus punched his ticket to the second round of Bellator's 155-pound grand prix with a hard-fought victory over local fan-favorite Mansour Barnaoui. Primus used his wrestling and a non-stop assault of submission attempts to win rounds two, three, and five, earning a trio of 48-47 scorecards to win a unanimous decision and advance to the tournament's semifinals.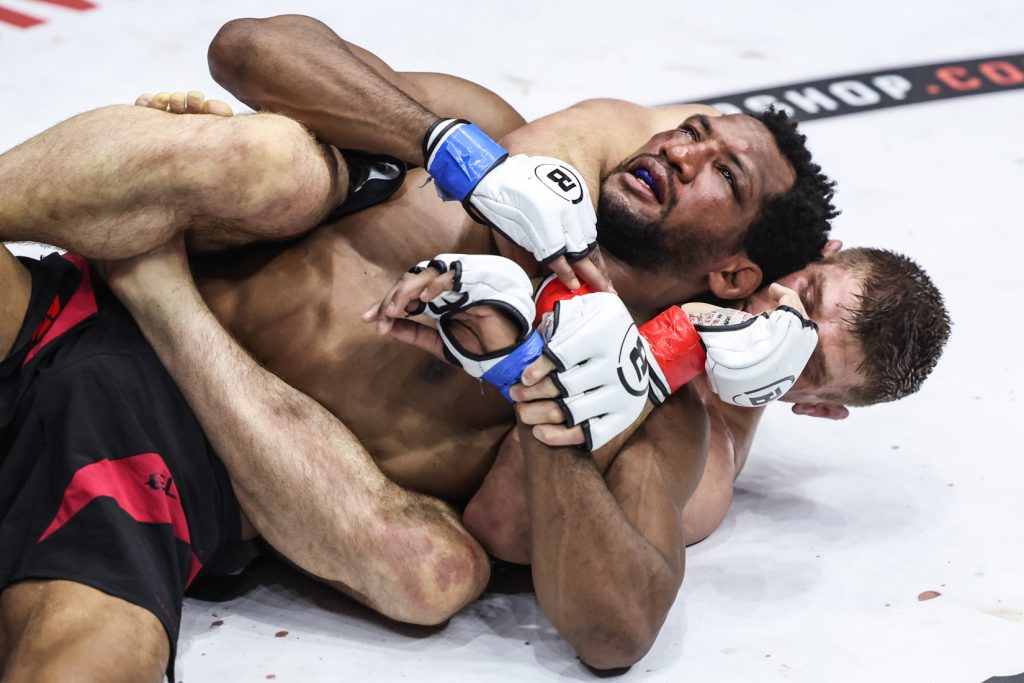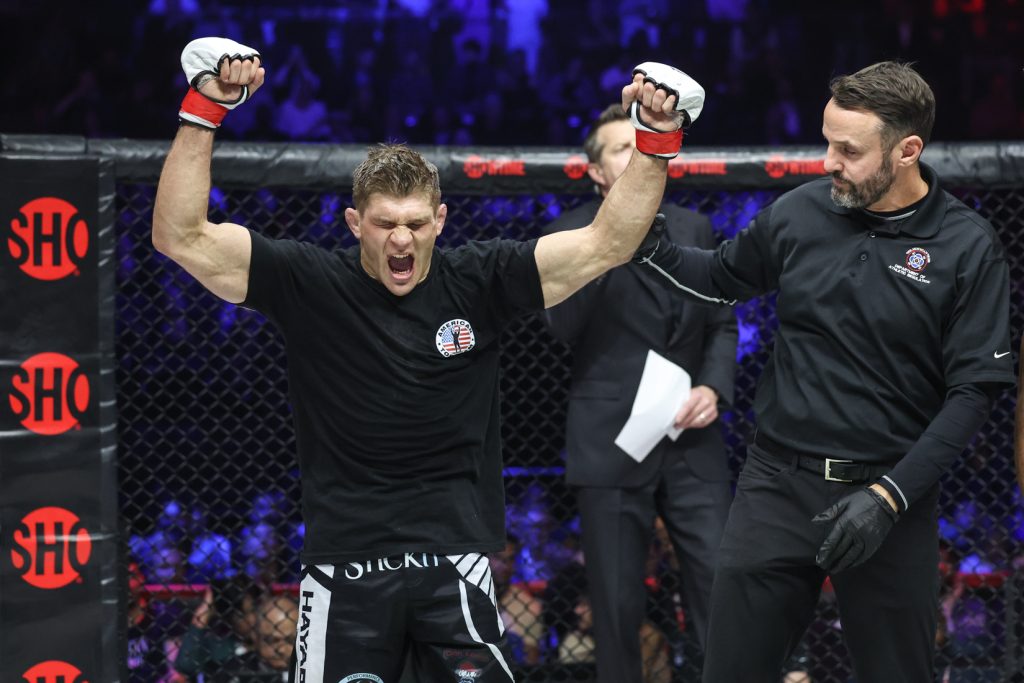 Elsewhere on the card, former three-time Bellator welterweight champion Douglas Lima snapped his four-fight losing streak with a victorious debut at 185 pounds. Matched against red-hot contender Costello van Steenis, Lima split the opening two rounds before staggering the Dutchman with a flurry of punches to take command of the final frame. Van Steenis survived to the final horn, but Lima ultimately captured a trio of 29-28 scorecards to win a unanimous decision.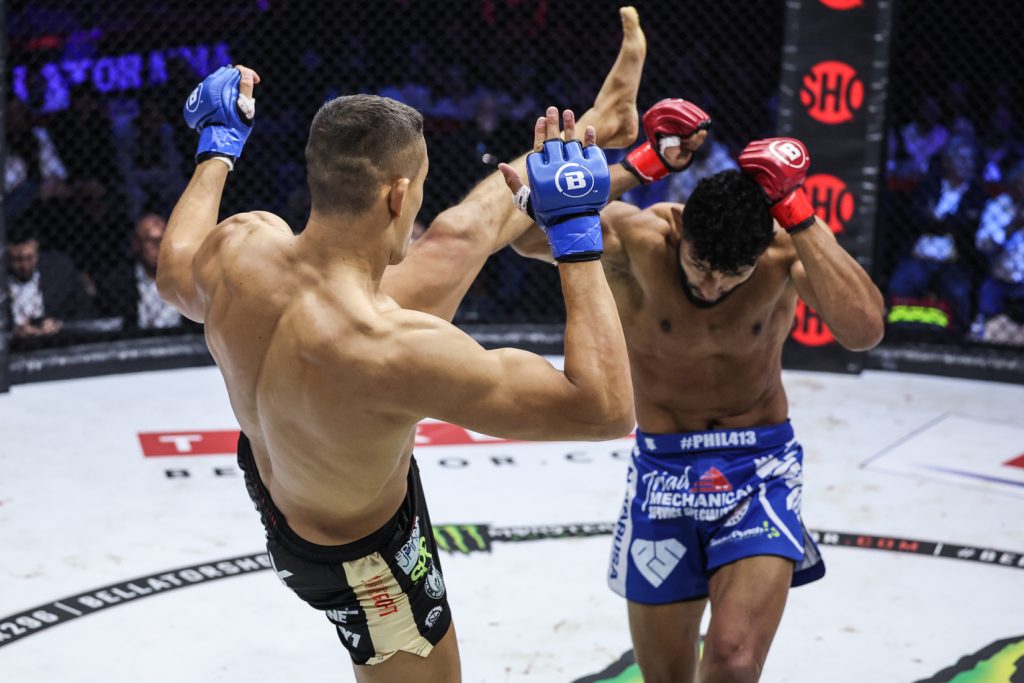 With Fabian Edwards now set to challenge Johnny Eblen for the middleweight title and Brent Primus moving on to the grand prix semifinals, the future looks bright for Bellator and its stable of top-tier fighters.
Bellator 296 results
Main Card
Main Event
Decision – Unanimous / time: 05:00 round:5
Decision – Unanimous / time: 05:00 round:5
Decision – Unanimous / time: 05:00 round:3
KO (Punch) / time: 03:58 round:2
Preliminary Card
Women's Flyweight
Decision – Unanimous / time: 05:00 round:3
Decision – Unanimous / time: 05:00 round:3
No Contest / time: 02:12 round:1
Decision – Unanimous / time: 05:00 round:3
Submission (Rear Naked Choke) / time: 01:33 round:3
Decision – Unanimous / time: 05:00 round:3
Decision – Unanimous / time: 05:00 round:3
Decision – Unanimous / time: 05:00 round:3
KO/TKO / time: 01:04 round:2
Decision – Unanimous / time: 05:00 round:3
FightNation
Post fight interviews: