Bellator 296 is set to take place on May 12th, 2023 in Paris, France. The event will feature a highly-anticipated Middleweight title fight between Gegard Mousasi and Fabian Edwards as the main event.
The Main Event: Mousasi vs Edwards
Gegard Mousasi, the current Bellator Middleweight champion, is looking to defend his title against rising star Fabian Edwards. Mousasi, who has been fighting professionally for over 20 years, is considered one of the greatest Middleweight fighters of all time. On how he has been able to maintain his career for so long, Mousasi said,
This is what I do. I don't know anything else. One more shot at the title, my fight with Edwards and then I'll go from there.

Gegard Mousasi / Bellator 296
Edwards, on the other hand, is eager to prove himself and win his first major MMA title. When asked if he believes Mousasi is overlooking him, Edwards replied,
On Friday night I'm going to put my hands on him, so I don't care if he's looking over me. This fight means a title shot. I don't look at him [Mousasi] as a legend, he's just another man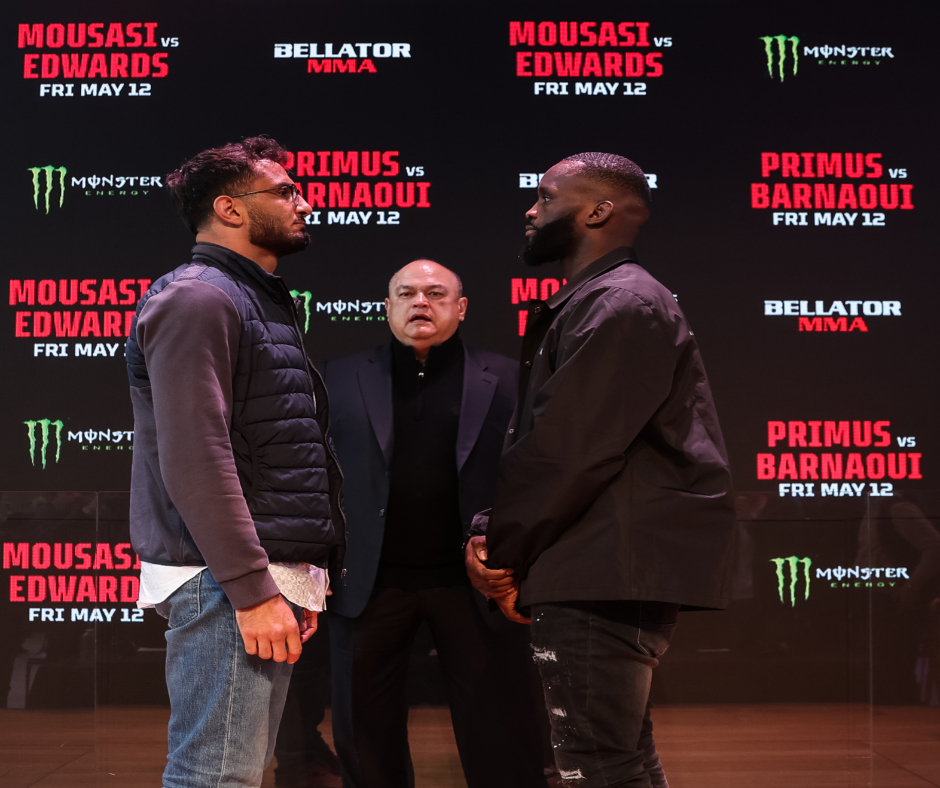 The Co-Main Event: Primus vs Barnaoui
The co-main event of Bellator 296 features a Lightweight semi-final bout between Brent Primus and Mansour Barnaoui. The winner of this fight will advance to the finals of the Bellator Lightweight World Grand Prix and have a shot at winning one million dollars.
Primus, who is a former Bellator Lightweight champion, is looking to make a comeback and win the million-dollar prize. On the opportunity to fight for a million dollars, Primus said, "Life changing for me, and my family and I am ready for the challenge. After I beat Mansour [Barnaoui], I'm going for the champ over there."
Barnaoui, who is a highly-regarded Lightweight fighter, is looking to make a name for himself in Bellator. On facing Primus, he said, "I'm not afraid of Brent, I'm ready to fight him. This is the biggest fight of my career and I'm going to give everything I have to win."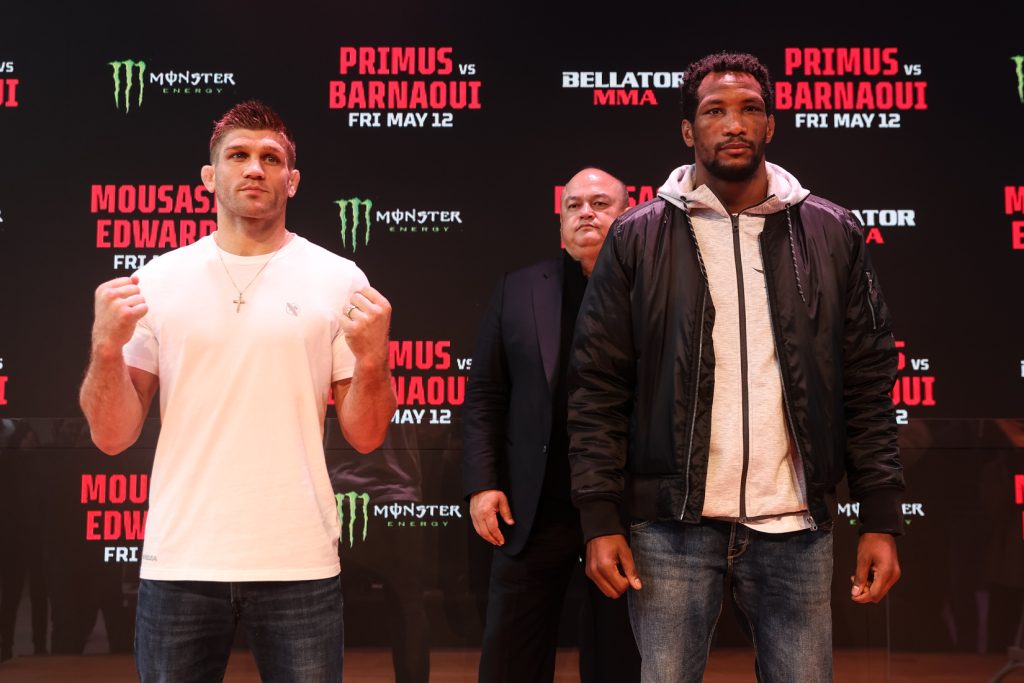 President of Bellator: SCOTT COKER:
"When I think about Paris, I think about all the great martial arts talent that has been here for years. Before MMA was legal the best kickboxing in the world was here. When we started making targets for expansion globally, France was on the list as soon as MMA was legal. This will be our third event and I believe it will be our best. Being in the Eiffel Tower for this press conference is amazing as well. We have done fights all around the world and this press conference location must be the best in the world."
"This is a group of lightweight fighters from all around the world and I believe this is the best lightweight tournament held in history in mixed martial arts."
Bellator 296 media press conference:

Here is the full fight card for Bellator 296:
Main Card
Middleweight title fight: Gegard Mousasi (c) vs Fabian Edwards
Lightweight World Grand Prix semifinal: Brent Primus vs Mansour Barnaoui
Middleweight Bout: Douglas Lima (32-11) vs. #10-Costello van Steenis (14-2)
LightweightBout: Thibault Gouti (14-6) vs. Kane Mousah (14-4)
Bellator 296 Mousasi vs Edwards main fight card
Preliminary Card
Flyweight Bout: #6-Denise Kielholtz (6-5) vs. Paula Cristina (6-1)

Welterweight Bout: Oliver Enkamp (11-3) vs. Luca Poclit (8-1)
Lightweight Bout: Davy Gallon (21-8-2) vs. Saul Rogers (15-5)
Featherweight Bout: Yves Landu (18-9) vs. Piotr Niedzielski (17-5)
Contract Weight Bout (141 lbs): Sarvarjon Khamidov (14-0) vs. Kevin Petshi (18-5)
Lightweight Bout: Chris Gonzalez (8-2) vs. Tim Wilde (15-4-1)
Featherweight Bout: Fabacary Diatta (8-1) vs. Keir Harvie (5-2-2)
Contract Weight Bout (150 lbs): Asael Adjoudj (5-1) vs. Georges Sasu (4-2)
Welterweight Bout: Bourama Camara (5-2) vs. Romain Debienne (8-4)
Light Heavyweight Bout: Simon Biyong (9-2) vs. Jose Augusto (7-4, 1 NC)
Welterweight Bout: Steven Hill (7-0) vs. Nicolo Solli (4-1, 1 NC)
Bellator 296 Mousasi vs Edwards preliminary fight card
Event Details
Start Date :
2023-05-12
,11:00:00 pm
End Date :
2023-05-12
,11:52:00 pm
Website :
https://www.bellator.com/event/309
Price :
20 EUR
Attendance Mode :
MixedEventAttendanceMode
Status :
EventScheduled
Venue
Accor Arena
Paris
,
France
Phone :
: +33 1 75 44 04 00