Following the latest saga about Joe Rogan video compilation about racial slurs, and Spotify controversy, The Rock was first supporting Joe but now it looks like he changed his mind.
Following first video that Joe rogan release, explaining the Spotify situation and Neil Young, here is what The Rock has to say: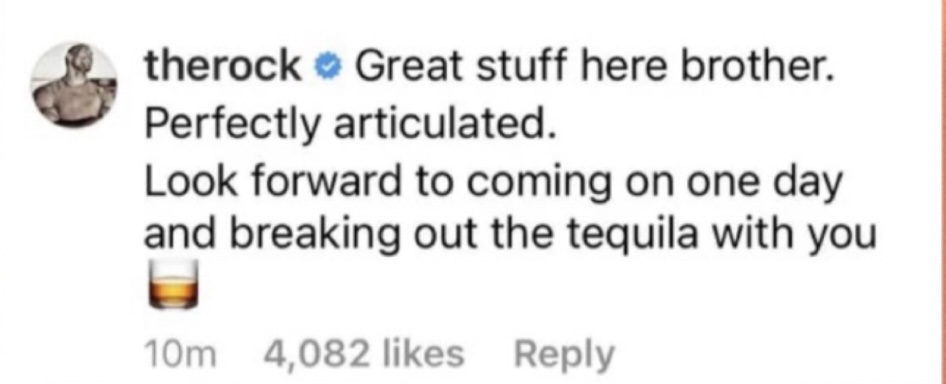 The Rock about Joe rogan
But since then, looks like he changed his mind. Replying to a question from a person on Twitter, he said that he was not aware of his N word usage, and he said that it was learning moment for him.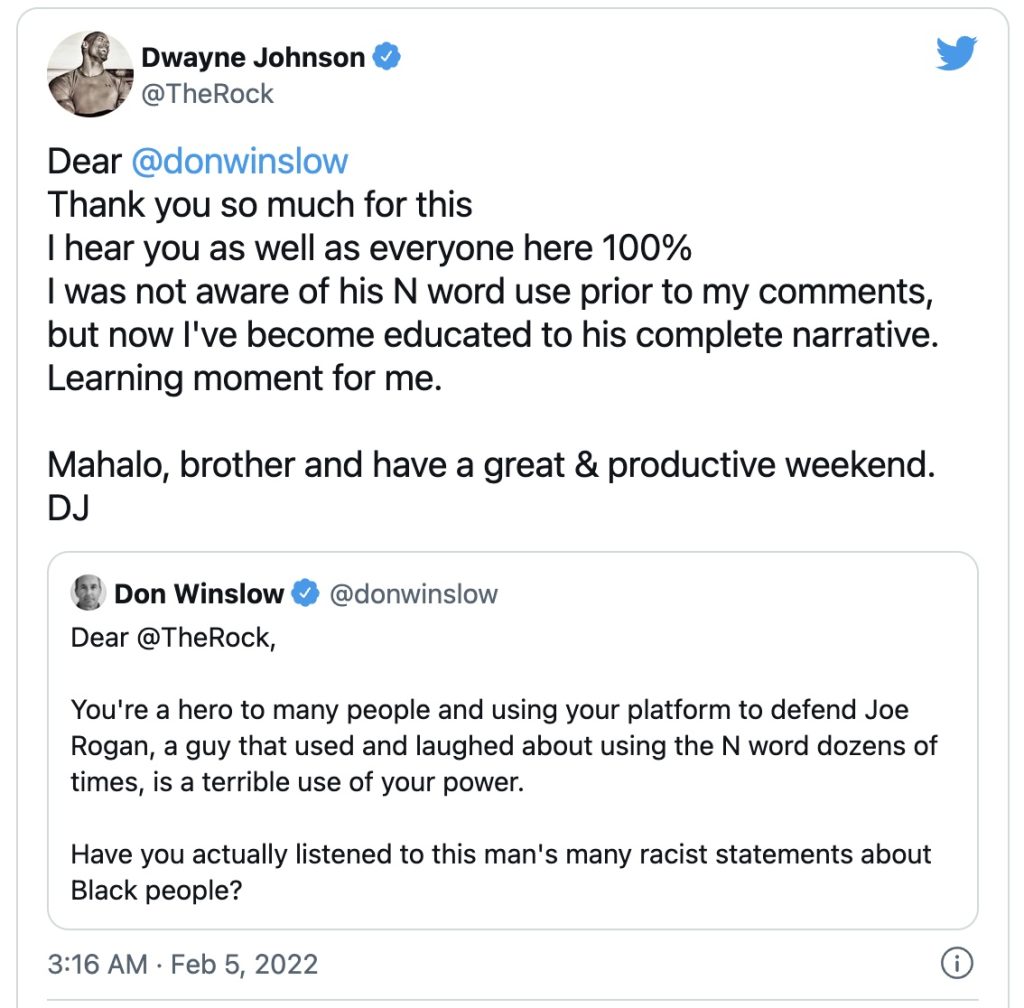 The original tweet you can see here: